Symphony3's digital solutions were utilised to deliver the new, interactive Futuremap® portal for
IMCRC
Symphony3 worked with the IMCRC to develop a portal that delivers massive value to Australian Manufacturers. It combines a slick, easy to use customer experience, rich interactive graphics, a high-value resource library and personalised AI-driven actions to help manufacturers embrace new opportunities.]
​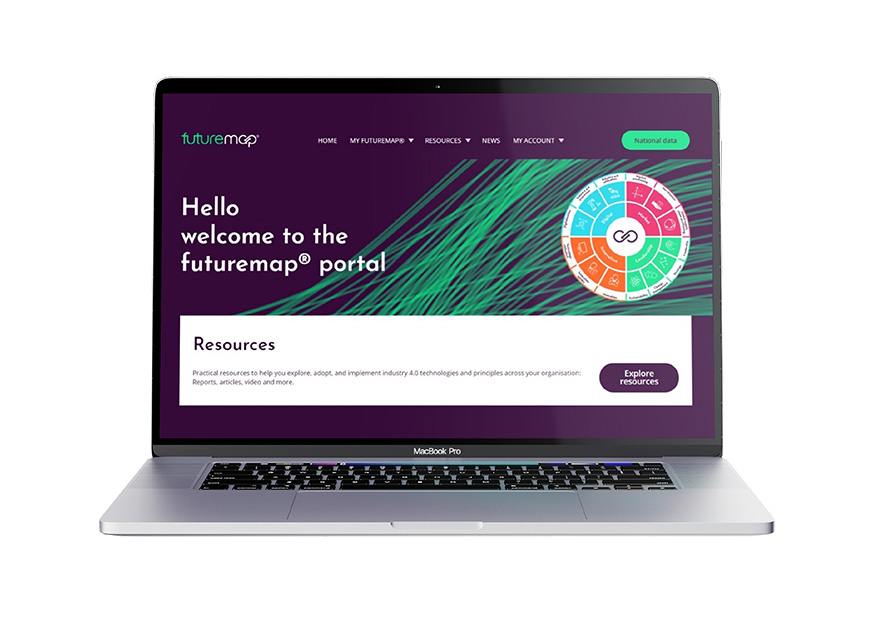 ​
What is the IMCRC & What does it do
IMCRC is a Cooperative Research Centre that helps Australian companies increase their global relevance through research-led innovation in manufacturing products, processes and services.
Futuremap®
One of IMCRC's key initiatives is Futuremap®. Futuremap® is a business diagnostic tool – developed specifically for Australian manufacturing SMEs – to help them assess and map the maturity levels and capabilities in their business in the areas of:
Market positioning,
Leadership, strategy and change management;
Innovation and use of technology; and
Digital manufacturing (Industry 4.0).
The team at Symphony3 was engaged in 2021 to deliver a new re-imagined Futuremap® diagnostic tool via an interactive, user-centric, customer centric portal.
The Challenge
The Futuremap® diagnostic that was developed by the IMCRC is a detailed and robust tool. It utilises complex algorithms to deliver the results and outputs from the diagnostic but it was not easy to setup and use.
The key challenges Symphony3 faced were to:
Develop an engaging self-assessment tool/survey that users could complete easily and efficiently on any device, thus making it easy to complete the 100+ questions in the diagnostic.
Provide instant results for users via interactive graphs and reports on the portal.
Deliver real value to users by providing a personalised set of key actions and recommendations, and associated resource materials based on their own unique circumstances.
Provide an engaging and valuable online experience that encourages users to return to the portal over and over again.
​​
Solution
Symphony3's digital platform solutions were utilised to deliver a new, interactive Futuremap® portal.
The portal was built using a combination of Symphony3's SmartConnect and SmartLens solutions, which are built on top of the Drupal CMS. Under the covers, the SmartGlue solution was used to integrate the portal, a data warehouse and 3rd party systems, thus ensuring a seamless customer experience.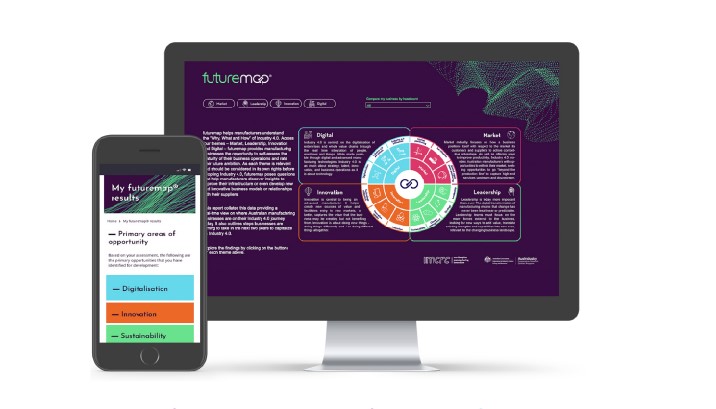 Simple to use
The portal was designed to allow users to easily log in and navigate their way through surveys, on any device.
Autosave enabled
Users are prompted through the survey with pop-up videos and instructions. Surveys are autosaved and retrievable at any time, in the unlikely event of loss of connectivity.
Secure data, simple accessibility
A secure data warehouse was developed to ensure that on completion of the survey the data is stored securely and can be retrieved at any time, via multiple systems.
Connected systems with SmartGlue
Symphony3 used its SmartGlue integration solution to integrate the data warehouse with the Drupal portal, a 3rd party analytics tool (Alteryx) and Microsoft PowerBI. This enables the data to be:
Analysed via the predictive analytics tools. This generates personalised key actions that are displayed to users on the portal.
Displayed as comparative graphs on the portal using open-source graphing libraries.
Aggregated in Microsoft PowerBI for users to analyse the data at a national level.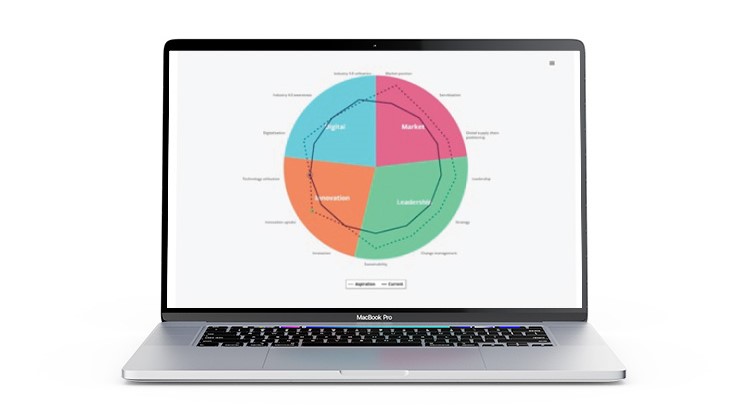 Business automation
Workflows and automated emails were developed to notify users of results and actions to be taken. The system sends branded PDF versions of the reports and issue reminders to retake the diagnostic after a period of time has elapsed.
A seamless end-to-end user experience
Ensuring the combination of tools and technologies were integrated via APIs was an important part of the project. Once the tools worked together the end-to-end process was greatly enhanced and an elegant and seamless user experience was assured.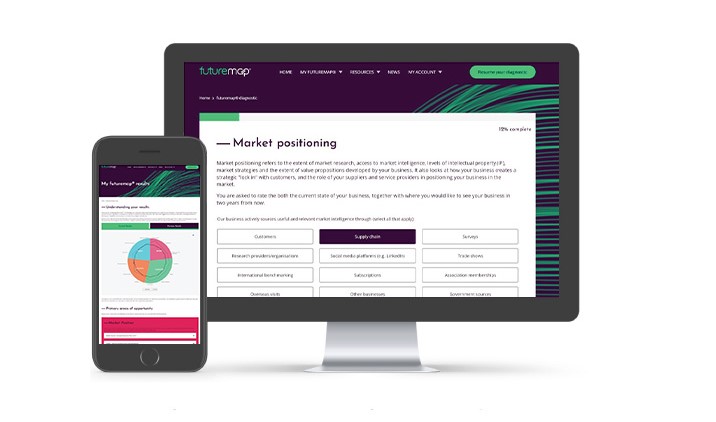 Simple Connected Customer Experiences
At Symphony3, we offer informed strategy and a clever platform. Think of us as the "smart glue" for your organisation; we connect your customers, systems and data enabling digital transformation that delivers enhanced customer service and drives efficiencies.