Streamlining services with advanced digital services and system integration.
About Golden Plain Shire
Client since 2014.
Golden Plains covers 2,705 square kilometres with a population of circa 20,000.  Whilst it is one of the smallest Local Government Areas in Victoria it is also amongst the fastest growing. 56 communities and 16 townships.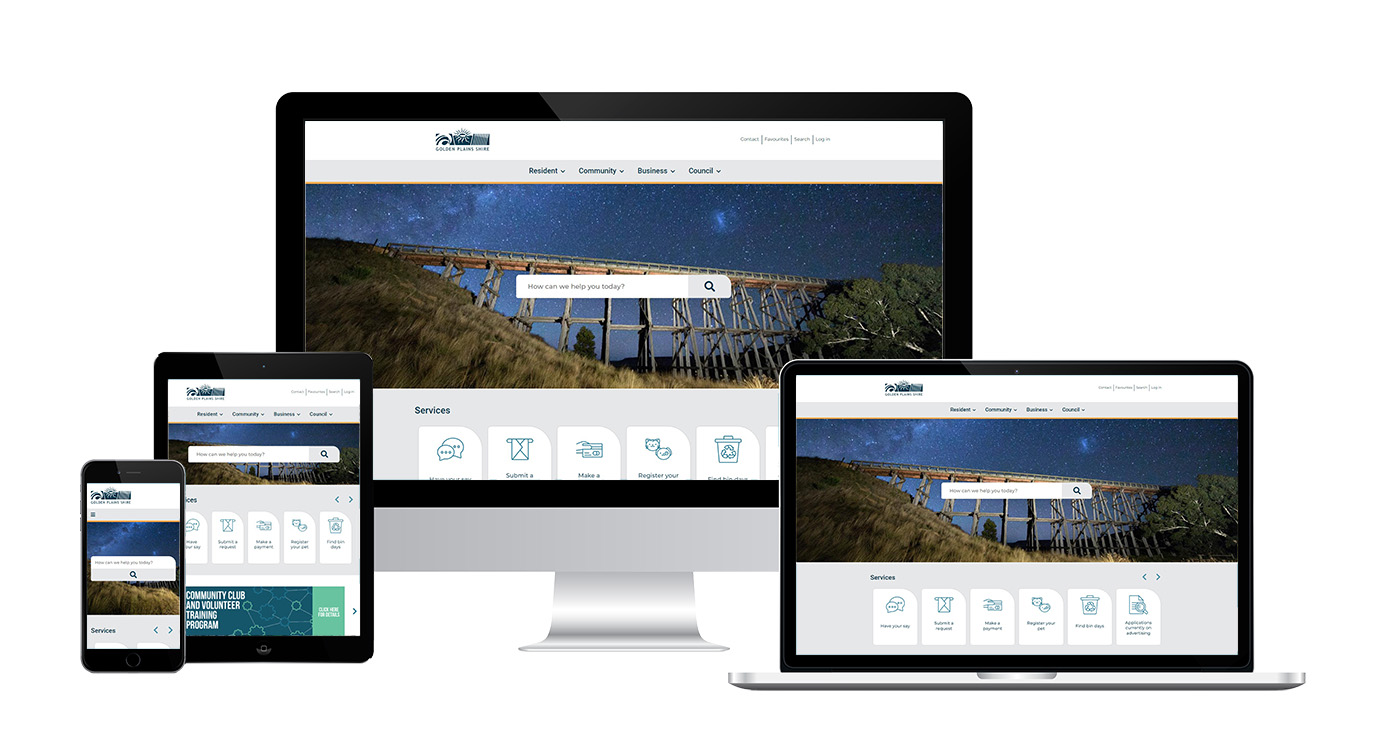 Project Scope
Digital transformation. Ongoing incremental projects including website redevelopment and integration to core business systems.
Challenge
Cluttered website(s) and poor search making it difficult for citizens to find information.
No integration to internal systems meaning lots of manual data entry and associated errors.
Staff not able to manage or create engaging pages and content.
Limited internal technical resources.
Solution
A new WCAG AA 2.1 compliant website built on the Symphony3 shared platform (Drupal 9) and utilising Solr search for advanced search.
Use of design-system to replicate existing designs quickly by utilizing premade UI components and elements.
Migration of content from old website to new site.
A customer service portal integrated with OpenOffice, Altus/Synergysoft (Plug and play technology means we can transition portal connections incrementally while a new corporate system is being implemented).
Staff trained and documentation provided to enable ongoing content management by Golden Plains with limited or no user support required.
Outcomes
Enhanced customer experience including great search leading to increased customer satisfaction.
Automation of processes by integrating online forms/services with core systems.
Cost savings by reusing code, designs and forms developed by other councils.
Fully trained staff with access to simple editing interface to deliver effective and visually appealing content pages.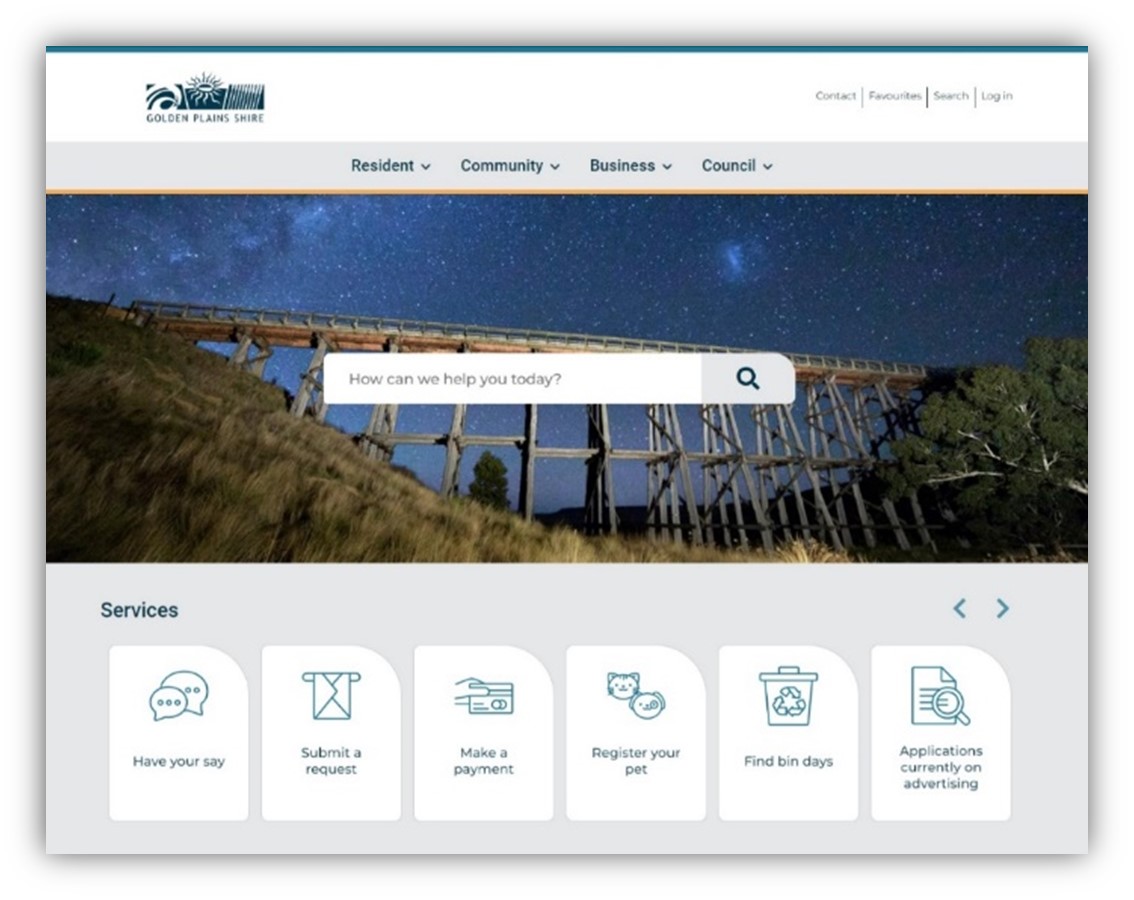 The new website utilised the Symphony3 design system and admins can now use the components built into Paragraph types to design great looking pages.