The Alpine Shire Council is a small progressive council in north east Victoria. Learn how using an integrated website can deliver huge improvements in online services for residents
About Alpine Shire Council
Using an integrated website to deliver huge improvements in online services to residents
Client Since 2018
The Alpine Shire Council (Alpine) is a small progressive council in north eastern Victoria. At the start of 2019, the Alpine Shire Council engaged Symphony3 to help them enhance their digital service delivery to their community. Symphony3 worked closely with Alpine Shire staff to drive digital transformation and to provide a platform that enables Alpine to continuously grow and improve its service delivery.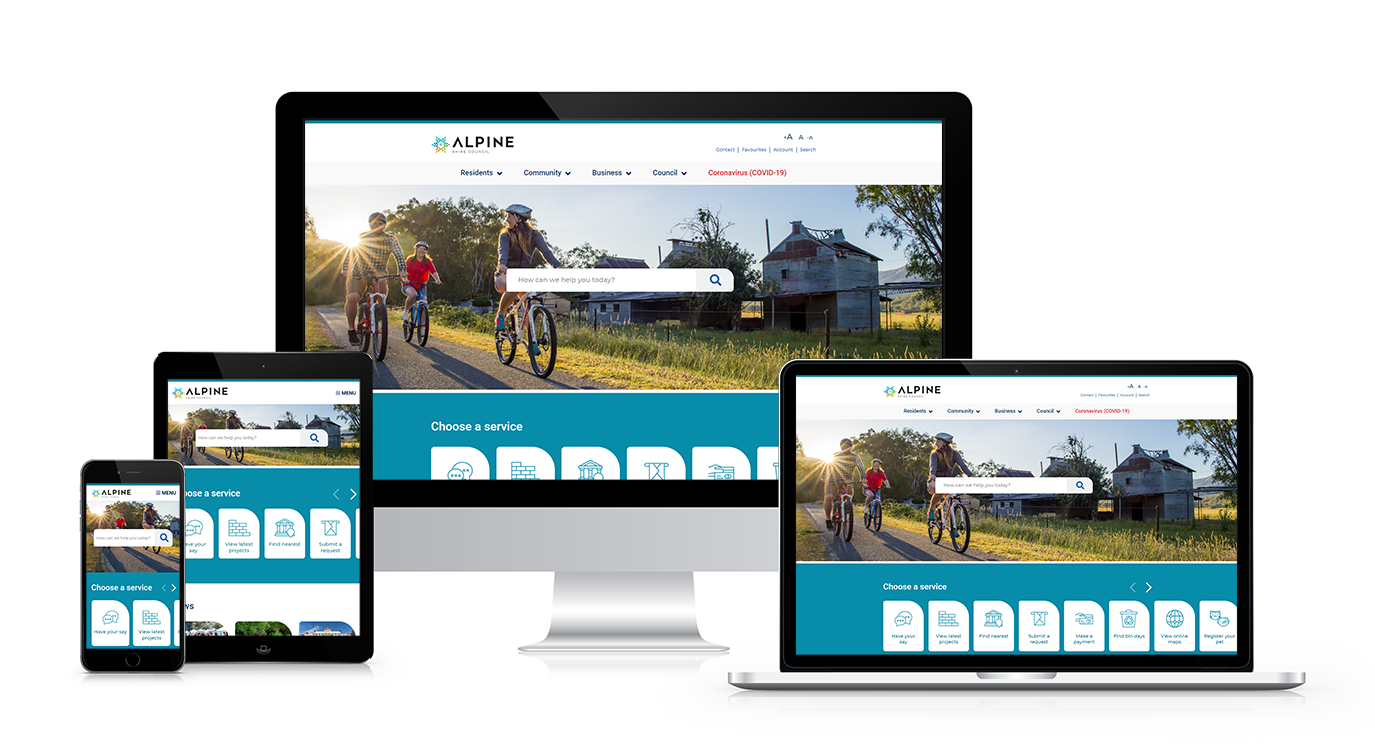 Project scope
Implementation of shared platform with new corporate website and an integrated project dashboard.

Client's Problem
Old website delivering poor customer experience.
Projects and services managed across multiple spreadsheets and systems.
No accountability or transparency across projects and poor project visibility for executives.

Symphony3 Solution
Work with communications to deliver new visually impressive, easy to use website.
Develop requirements for, and build a dashboard focused on simple visibility, accountability and transparency.
Integrate data sources and automate data updates.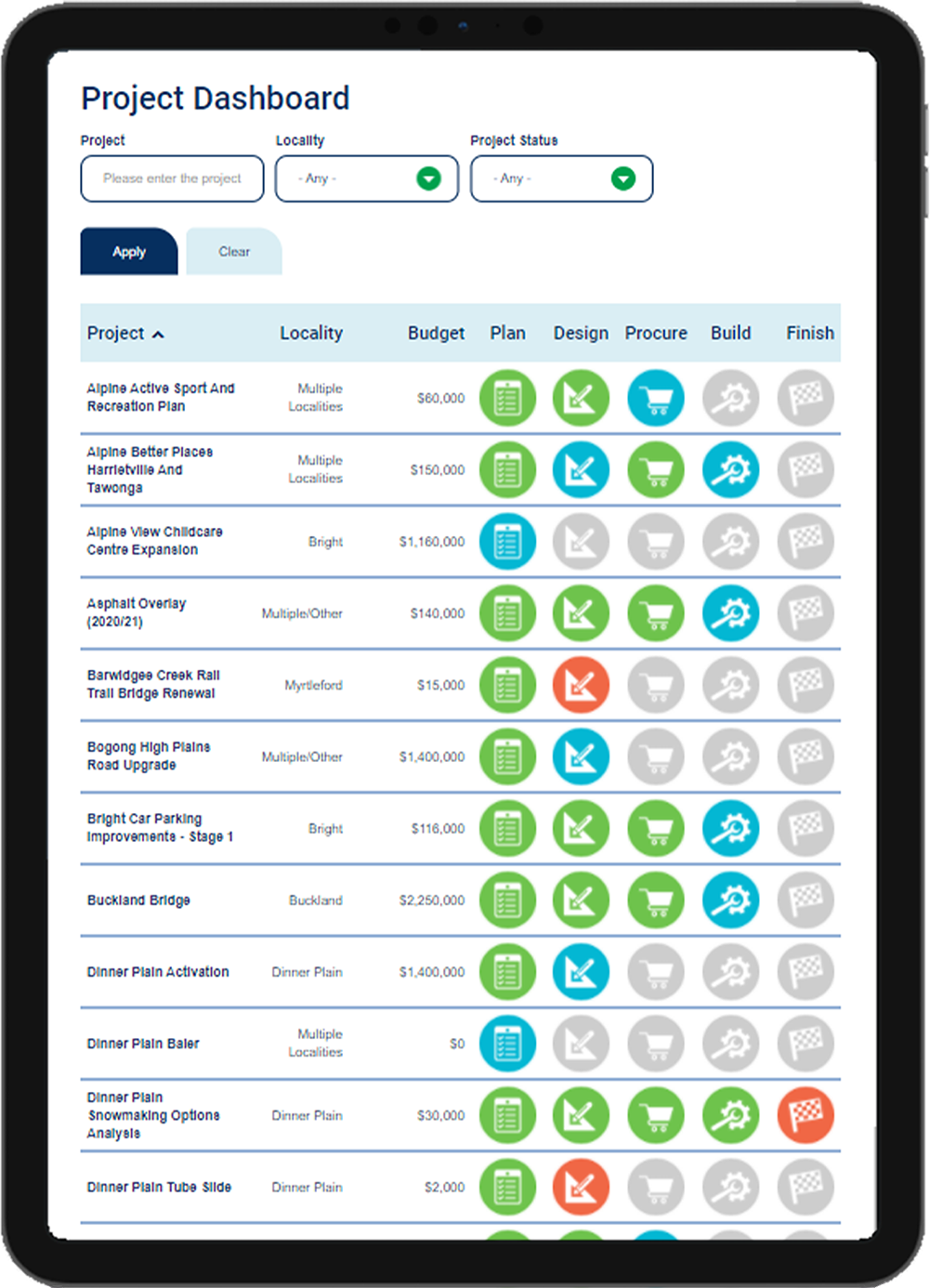 Customer's Outcome
Enhanced customer experience – easy to use, visually impressive website.
Project dashboard that provides all stakeholders with capital works information.
CEO and general managers can see the progress of every project on one screen
Projects are better managed ensuring better use of resources and taxpayers' money.
Residents and stakeholders have clear sight of how money is spent.
Learn more about our dashboard...