The three steps for driving web success in uncertain times.
Web success in uncertain times

Covid19 has given us time to reflect on our businesses, to take stock of the economic environment and to think about the services our customers are most likely to value in the coming years.
The jargon is that we must "pivot" to adjust to changing circumstances.
Put more simply, we need to:
Think about how we can tweak our services for our existing target market (customers), and
Think about how our services may appeal to a new target market (new types of customers).
Many businesses will have done this for their overall business.
A mindset for web success

Have you considered the changes you should make to your website? Will your website let the marketplace know that your offering has been adjusted? Will it ensure that you will be found when prospective customers start buying services again?
For example, it is likely that many businesses that may have searched for terms like "solutions for business growth" may search for "solutions for profitability", solutions to cut costs", "solutions for business efficiency".
By keeping an open mind and putting yourself in the shoes of your target audience, you can give yourself the best chance of web success.
Here are three simple things to consider.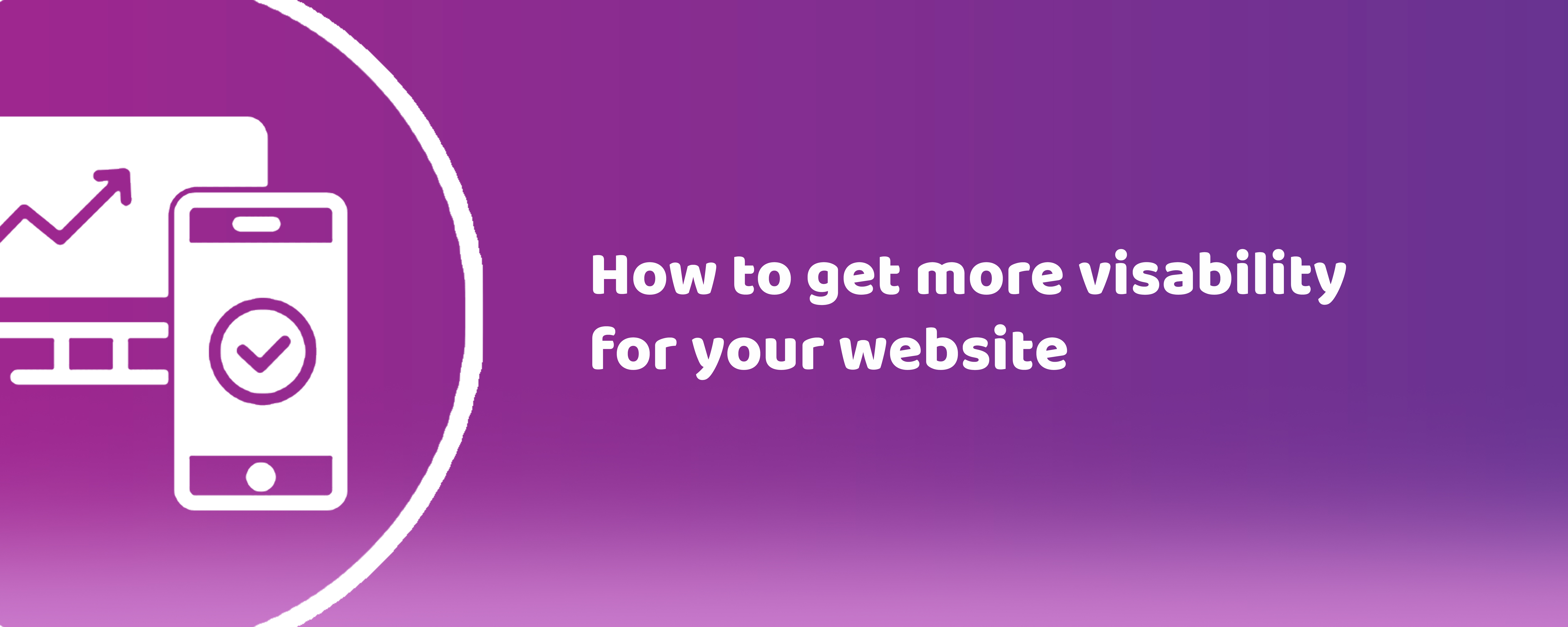 1. Know your target audience

Audit/review your target audience and how they search
If you have new customer types (personas) you are targeting you put yourself in their shoes when they are searching for your offering. Consider the following items:
How will they search for you?

What will they likely search for on Google to find your adjusted services?
You may have spent time optimising your website for certain keywords that are no longer relevant. There may be a host of new words or phrases that you need to consider. This may involve adding new keywords to existing webpages and articles, or creating new pages (see landing pages below).
Keyword analysis

Keyword analysis can take time and we won't cover it in depth here. However here are some tips to finding keywords:
Ask your prospects and customers what keywords they would use.
Analyse the searches on your website to see if people are using new keywords to search for you.
Review your competitor sites. How have your best competitors pivoted and changed their language? Are any of the changes relevant to your business and can you adopt them?
Use a keyword analysis tool (we use SERanking.com) to match the new search terms you have uncovered in the 3 items above against keywords and phrases that.
Target new keywords and phrases you want to be found for. (We suggest no more than 10)
2. Review your existing website pages

Based on step 1, list the pages that need to be changed and refined, those that are no longer relevant and new ones that need to be created (for new products and services, for new vertical markets).
Make a plan to:
Refine pages to reflect the new positioning of products. Ensure you use the new keywords and phrases you have identified.
Create new pages. If you have a new product or service or are targeting a new vertical, create new webpages to promote these changes. Ensure the language used reflects and changes
Hide pages, or reduce the visibility of pages for products, services or industry verticals that are no longer relevant for your business. (e.g. You may pivot away from offering services to the travel or hospitality industries).
Review your sitemap and Information Architecture (IA). Can customers easily get to new products?
3. Create new landing pages

Landing pages are pages that are created to be found directly (in this case via Google searches). They are optimised pages designed to bring users to your website. Make a list of landing pages that the business should.
This should:
Enable people to find your new or revised products and services
Attract your new target market to your products or services.
Keep in mind that landing pages are pages that are typically found by people that don't know you.
How to get people to click on your landing page.
Focus on a particular customer type looking for a particular product or service. Example title: "How your food business can develop its eCommerce capability to deal with a future unforeseen crisis". In this case, we are promoting an eCommerce service for food businesses. Use keywords that will best attract your target customer throughout the page. Don't try to target multiple products and service at multiple customer types.
Use titles like "How to", or lists "5 ways to…" on your landing pages. These terms are often used in user searches and users like browsing through how-to articles and lists. This means that you have a higher chance that your landing page will rank for keyword phrases and combinations that are often searched. Because of this, people will actually click on your links and read your content.
Finally, it may seem obvious, make your content useful and easy to read. You want future customers to visit your web pages. When they do, respect their time and give them content that they will find useful.
How we can help

Symphony3 works closely with B2B businesses to help them create simple, connected customer experiences. To learn how our digital services can help you attract new customers and promote your services online get in touch.
Get in touch
Web Visibility Poster