Customers don't want to trawl through pages of solutions. They want to get to the solution they need quickly and easily. Enter the solutions builder.
Do your customers have difficulty finding the right solution?
In complex B2B environments, helping customers find the product or solution best for them can be challenging. B2B businesses often offer a large range of solutions that solve many different problems. Getting customers to the best solution for them can be difficult.
The Symphony3 Solution Builder is an interactive, easy to use tool. It allows customers to identify their needs and then directs them to the best solution. In seconds!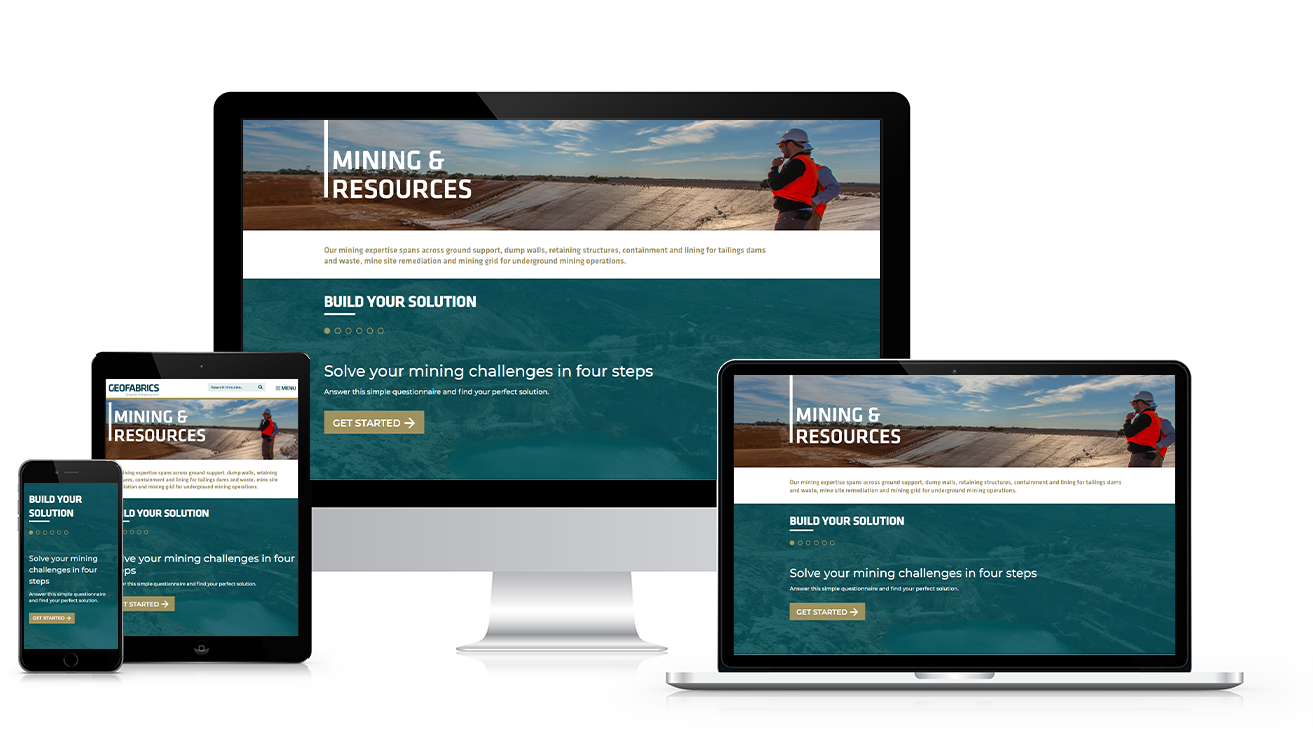 Benefits of a Solution Builder
Capture better, more qualified leads.
Allow customers to self-serve. The interface uses simple questions to get customers to the information that they need.
Use with customers. Sales representatives can use the solution builder during meetings to guide clients to the best solution for their challenge.
Train new sales staff. Train new staff to identify the best solutions for specific customer needs.
Capture useful data. Find which solutions most interest your customers.
Totally customisable. Customise an easy to use web form interface – add questions, icons, videos, images and more.
What is the Solution Builder?

We developed the solution builder in partnership with our client Geofabrics. It was built to help their Mining customers quickly find solutions to their specific problems.
From the Geofabrics Mining home page, users can complete a short series of questions and be immediately shown the best solution for their needs. This filters out dozens of irrelevant solutions, getting the customer to the information they need quickly, ensuring a smoother, and cleaner interaction with the organisation.
How it works at Geofabrics

Instead of spending time reading through a large website, customers can now find the right information within minutes.
The following screenshots from our Geofabrics solution builder demonstrate this simple experience.
1. Get started.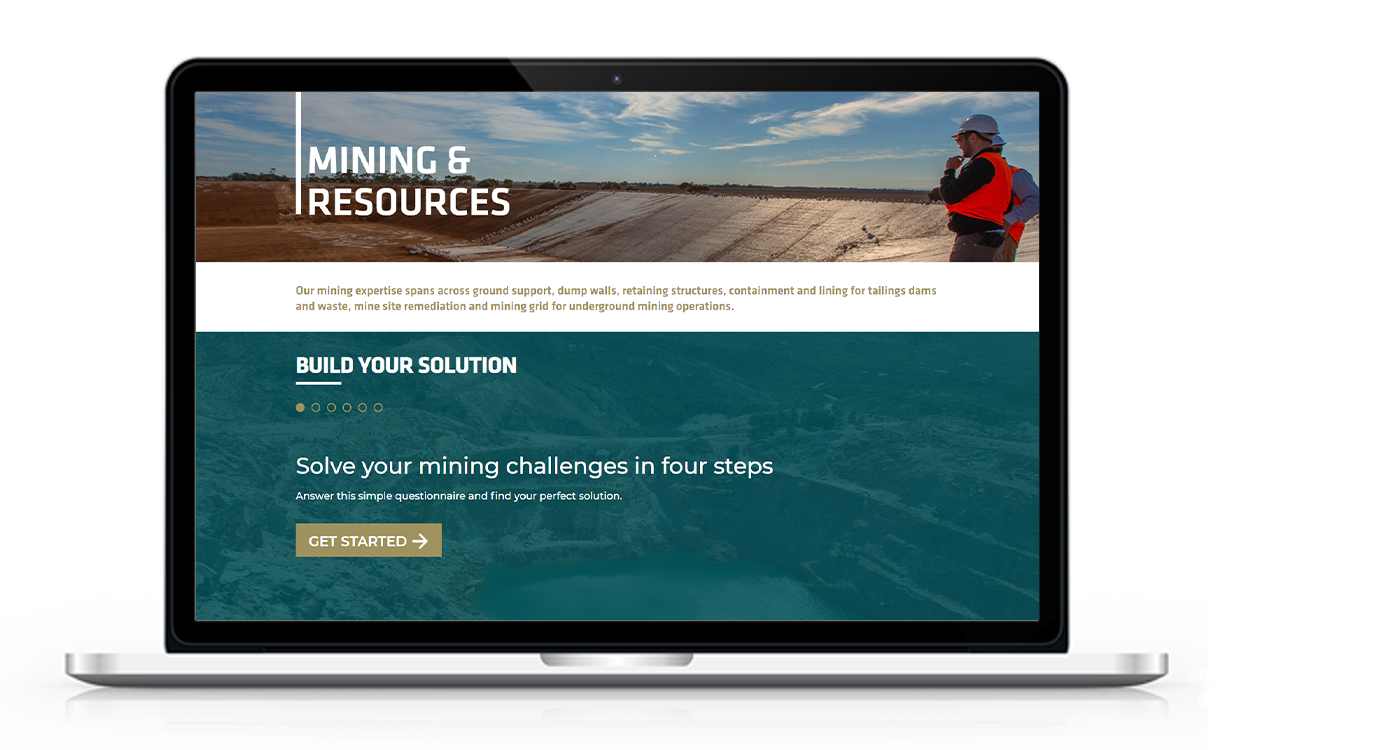 2. Answer some simple questions. These change depending on the users answer to efficiently provide the most relevant results.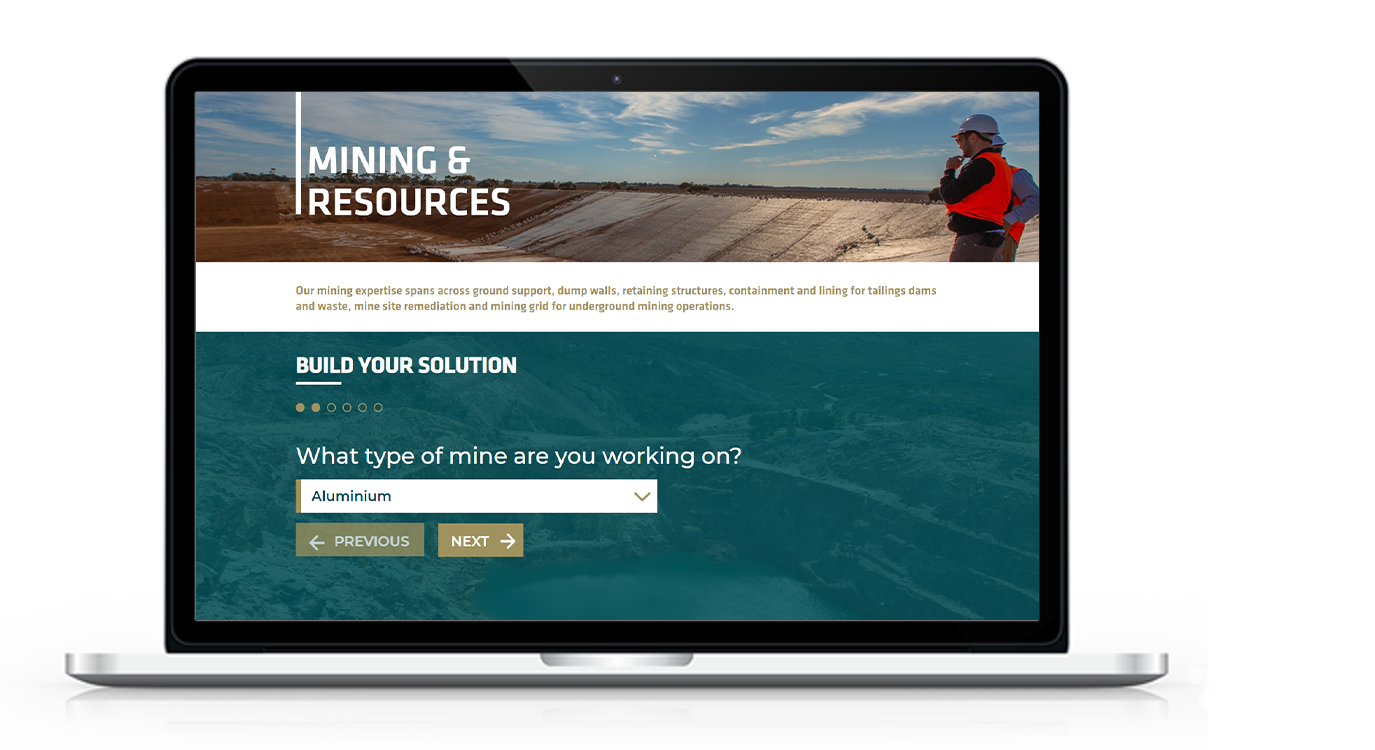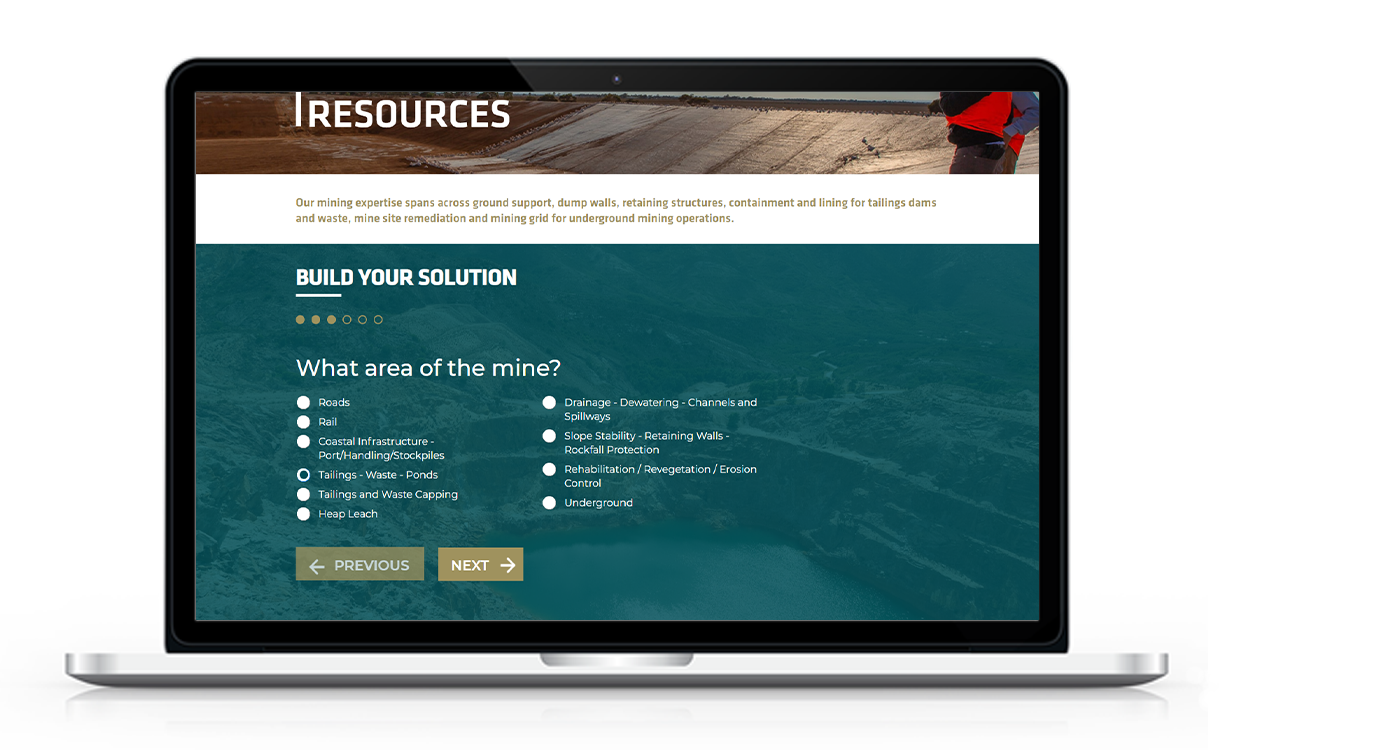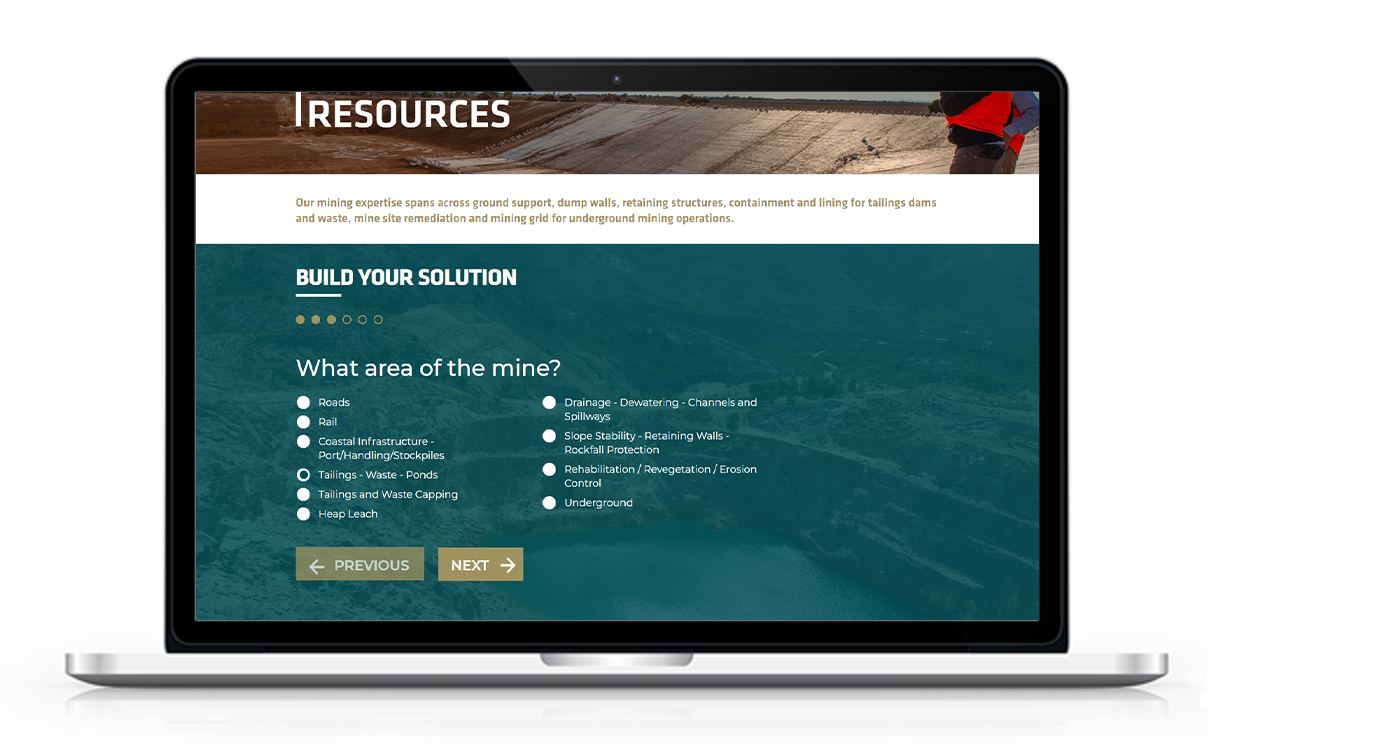 2. See the solution(s) that best suit your needs. Within minutes or seconds the user is shown information on the solutions that are most relevant to them.