1. How to add a document to your page
To add a document to your page, go to content, and edit the selected page. Click the 'Add Paragraph' button in the lower left corner and select the 'Document' paragraph type.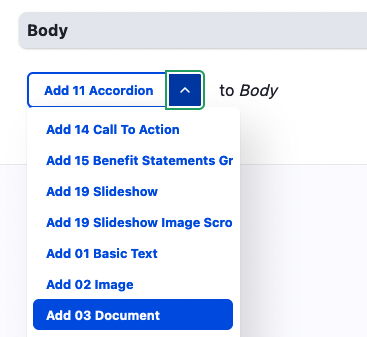 Click on the 'add media' button to open a pop-up window, where you can then browse your local computer files for the document you wish to add to the page.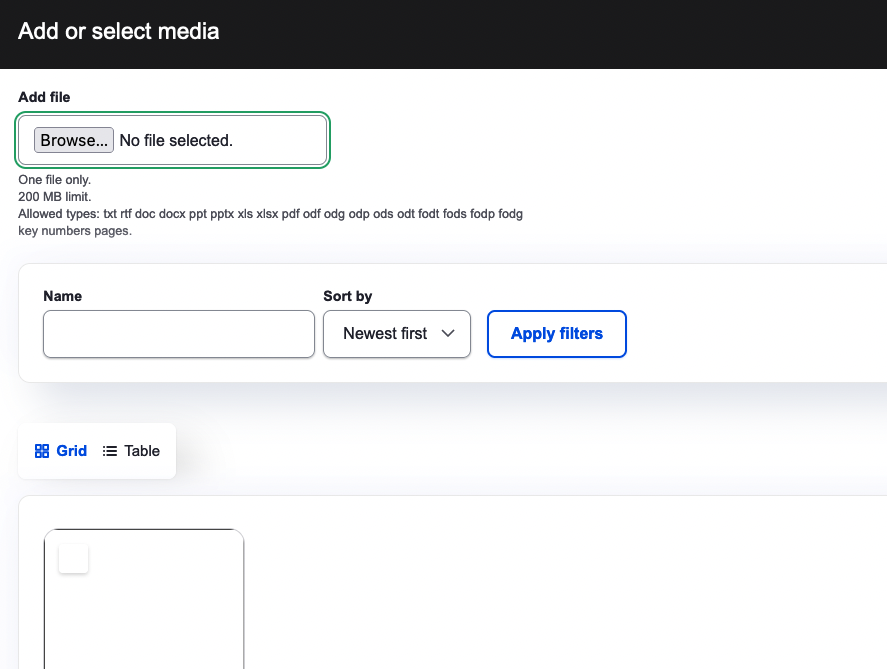 Once uploaded click save and insert.
2. Preview and save
To view your changes before saving you can use the preview button at the top right, and always remember to save your changes before you finish.